After a wonderful stay in Hot Springs (which was very hard to leave) Dan, the owner of Bluff Mountain Outfitters, shuttled me up to Max Patch. The skies looked a little sketchy but I didn't want to miss this opportunity. Not only did I expect it to be a gorgeous sight but it would also set me up for a couple of nice, easy days to finish the hike.
The trip to the parking lot at Max Patch takes about an hour from Hot Springs. At least I think it took that long. 🙂 We arrived around 10:30 and found several other cars in the lot. I donned my pack, grabbed my trekking poles, and headed up the loop trail.
The hike towards the summit was very nice. About halfway up I ran into a couple taking pictures on their way down. As we stopped to chat I learned they were from Fernandina Beach just north of Jacksonville. Small world. The flowers were in bloom and I couldn't wait to get to the summit to take it all in.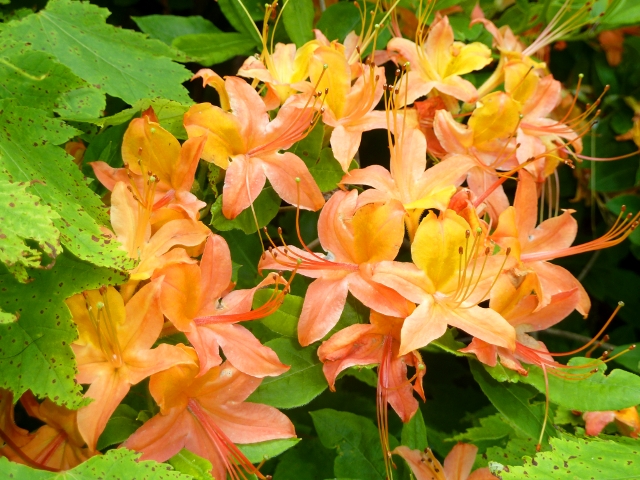 As I followed the white blazes to the summit it became clear that I'd made another wise decision. This was going to be a good day.
At the survey marker identifying the summit I came across a father/daughter team out to enjoy a day hike. As they headed back down the trail I quickly thought to capture their image.
It soon became evident that my GPS track would look insane. I found that I was wandering all over, doubling back, etc. I was doing my best to take it all in. It's easy to see how time could get away from you while exploring the area.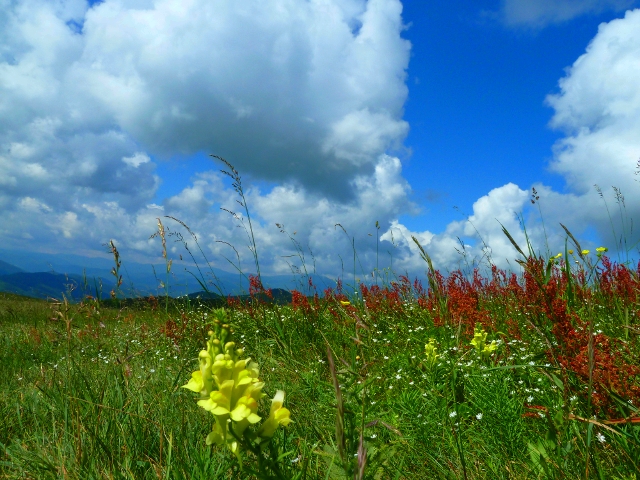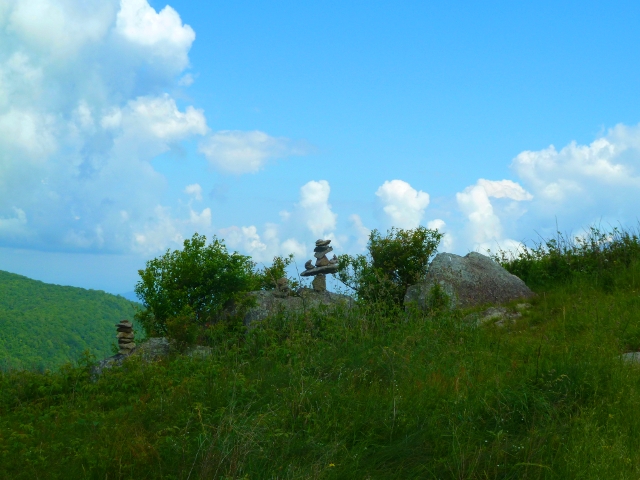 Before I let too much time slip away I headed back down the trail and crossed the road to continue my journey south. It was nearing lunch and my stomach was rumbling but I wanted to make some decent time. I finally took a snack break around Brown Gap. Not long after my snack I ended up at the shelter.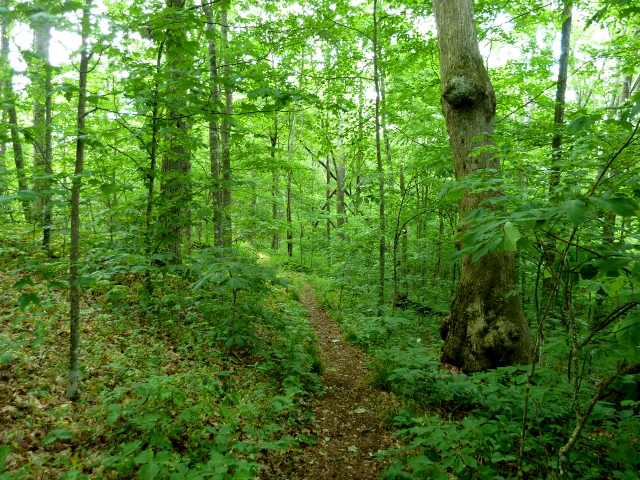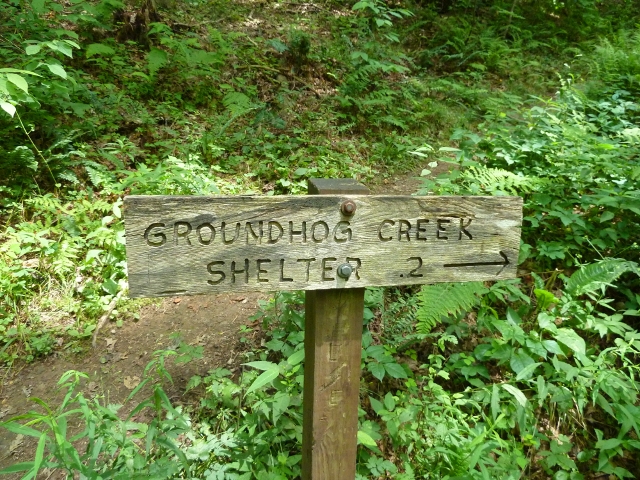 When I arrived, Ghost was there. He was a quiet guy (hence the name). He was trying to start a fire to heat up some lunch and I went about setting up camp. As I came back from a water run I asked if he was staying or moving on and he said he'd be staying. I went down to nap a little as more people arrived. I headed back up to meet them (I was about 75 yards from the shelter) and learned that Ghost was gone and had been replaced by Tunes and Salesman.
Later in the evening we were joined by a couple that was also hiking south. The were Mudfoot and something about a turtle. 🙁 It was obvious they were tired and they eventually decided to head over to a nearby campsite. They said it wasn't that they didn't want the company but that they just wanted to go to bed. Well, the next thing ya know they have a fire going and it was still burning when I turned in. Maybe we smelled.
Dinner this night was Mexican. I really enjoyed Packit Gourmet's Austintacious Tortilla Soup as a starter and followed it up with some bean and cheese burritos. I threw in more jalapenos to both. They were delicious!
It was nice to get a small fire going. Salesman read the shelter log. Tunes played his guitar. I did something, I'm sure. It was a nice evening and the temperature started dropping pretty quickly.
I decided to make it an early night and turned in shortly after dinner. The low for the night was 53 and I slept great. No more rain!