Ok, I finally had a chance to get the saws out that I got for my birthday. I had some 5″ diameter lengths of pine to test them on and it was an eye-opener.
The first saw out the gate was the Sven. I was impressed with how well it cut. It took minimal effort to keep the saw going through the wood and made a nice, clean cut. I can't say I really had any problems at all with the Sven.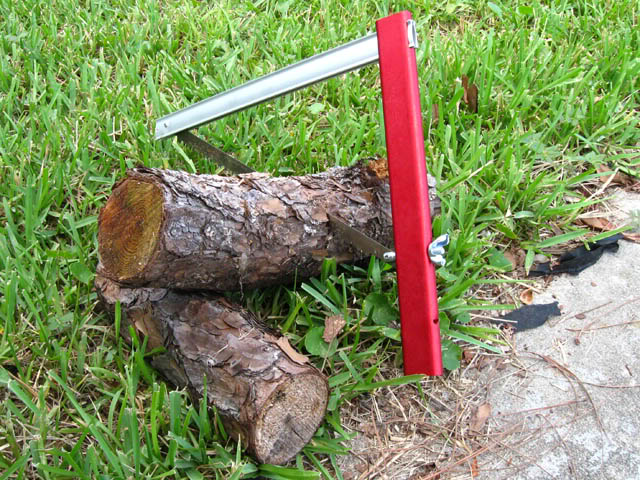 Now for the Sabrecut. I really like the concept of this saw and the size/weight. However, while it may have been an issue with technique I found it difficult to use. The chain would catch and pull the log up with it so I had to re-position it several times. It was also much more of a workout. My biceps were really feeling it after just a single cut. I really can't imagine getting to camp after hiking 8-10 hours and having to use this. Unfortunately I screwed up the timer but I'd estimate at least 5 min to cut the same size log.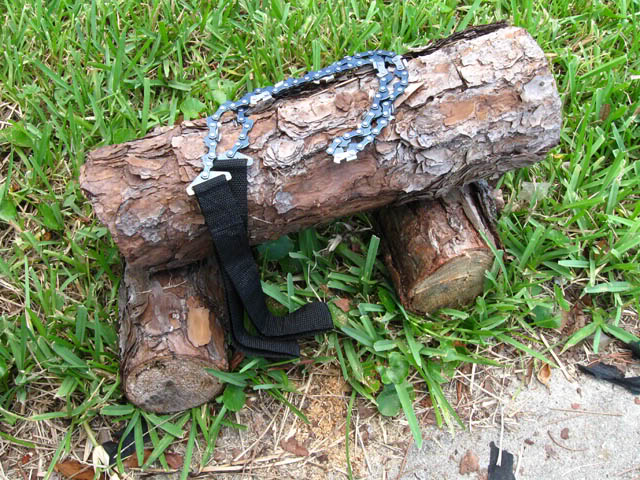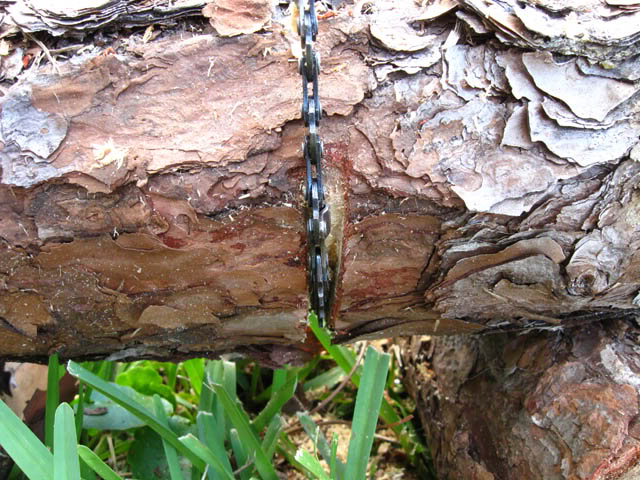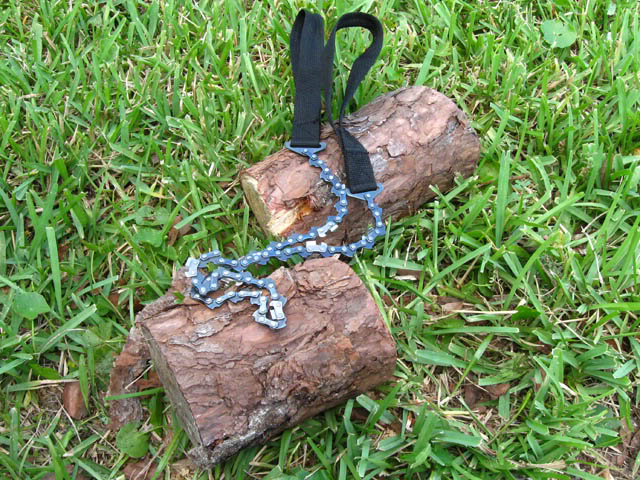 At this point I'm thinking that the Sven is what I'll be taking on the Labor Day hike.
I also had a big disappointment last night. It would appear that my nearly new Snow Peak LiteMax stove no longer works. I tried using it while camping out in June and thought I had a problem with my fuel canister. Yesterday I got around to testing it again with another canister and it still didn't work. It's net letting any fuel out. My Giga works just fine. I guess I'll be shipping it back to REI. I'm not sure what to do. I don't want it to crap out on me on the trail.